The Events Management Unit has two main purposes, namely:
• Project management of all official programmes and events of the Legislature, regardless of whether they are scheduled or emerging priority events, and
• To oversee services provided by service providers and/or event management companies.
It is the responsibility of the Events Management Unit to ensure that all official programmes, special programmes and events of the Legislature take place within specified timeframes and that event management companies and/or service providers deliver services in accordance with contracts that had been agreed on.
In accordance with Section 118 of the Constitutions of the Republic of South Africa, which stipulates that Parliament and Provincial Legislatures should facilitate public participation, the KZN Legislature hosts programmes in which various sectors of society can have their say, in which they participate and, in some cases, in which they play the role of observers. These programmes include the Official Opening of the KwaZulu-Natal Legislature; sector parliaments; the Taking the Legislature to the People initiatives, Interfaith Symposium and the Speaker's interactive sessions.
Emerging priority events, such as delegation visits and other legislative programmes, are often referred to the Unit. It then becomes the responsibility of the Unit to ensure that such events are handled in a proper manner and that they do, in fact, take place according to plan
Events Management quick links: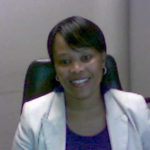 Manager: Events Management
Mrs. Phindile Ngcobo
244 Langalibalele Street, Pietermaritzburg
Email: NgcoboP@kznleg.gov.za
Tel : 033 355 7705